Vol. 118 No. 9/10 (2022)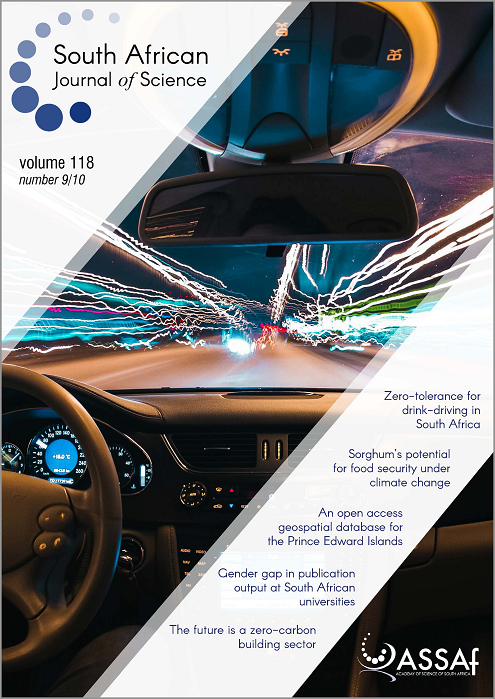 About the cover:
Alcohol is a major contributing factor to the burden of road traffic crashes and injuries in South Africa. Sukhai and colleagues review global research and experiences with the adoption of zero-tolerance approaches to drink-driving, along with key South African contextual considerations, to provide recommendations for advancing zero-tolerance drink-driving legislation in South Africa.
Full online issue available here.