Vol. 115 No. 5/6 (2019)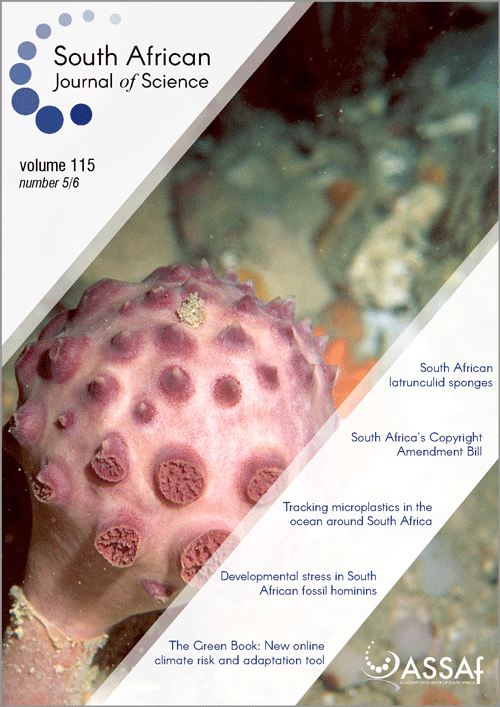 About the cover: 
Tsitsikamma pedunculata – a South African latrunculid marine sponge species (image: Patrick L. Colin and Lori Jane Bell Colin, Coral Reef Research Foundation). Davies-Coleman and colleagues present the multidisciplinary and collaborative research conducted on the diverse Latrunculiidae family of South African sponges in an Invited Review.
Full online issue available here.