Vol. 117 No. 5/6 (2021)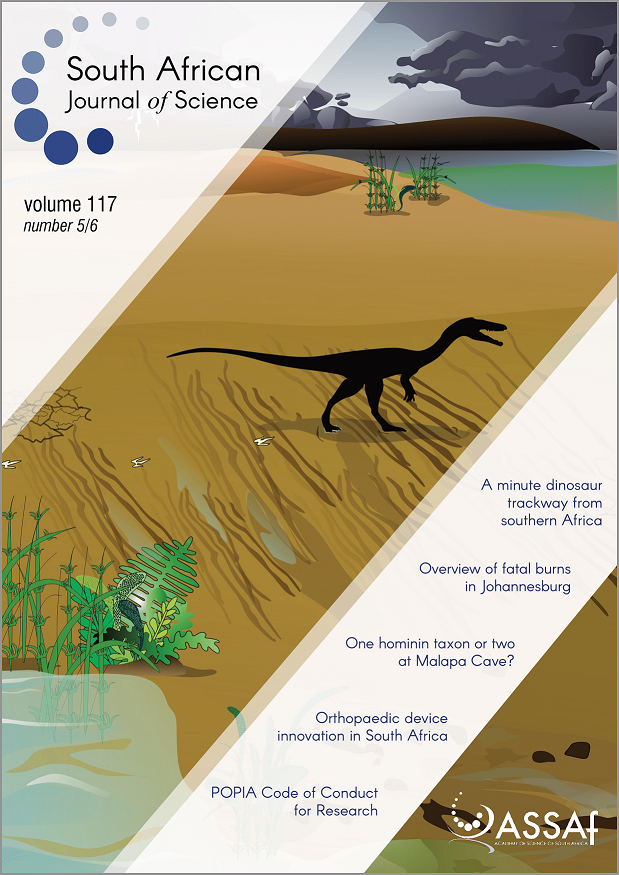 About the cover:
Palaeoenvironmental reconstruction of the Grallator trackway in the lower Clarens Formation at the Storm Shelter ichnosite in the Eastern Cape, South Africa (modified after the original artwork by Akhil Rampersadh and Emese M. Bordy). Bordy documents this newly discovered Early Jurassic trackway.
Full online issue available here.