Vol. 118 No. 7/8 (2022)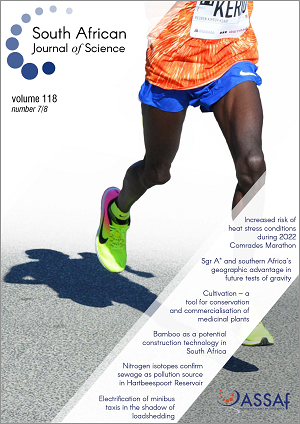 About the cover:
The Comrades Marathon is South Africa's most recognised and largest ultramarathon event. The race will be held later in the year – in August – in 2022 than in previous years. Havenga and colleagues show that the later date will increase the risk of heat stress conditions for the runners.
Full online issue available here.