Vol. 114 No. 11/12 (2018)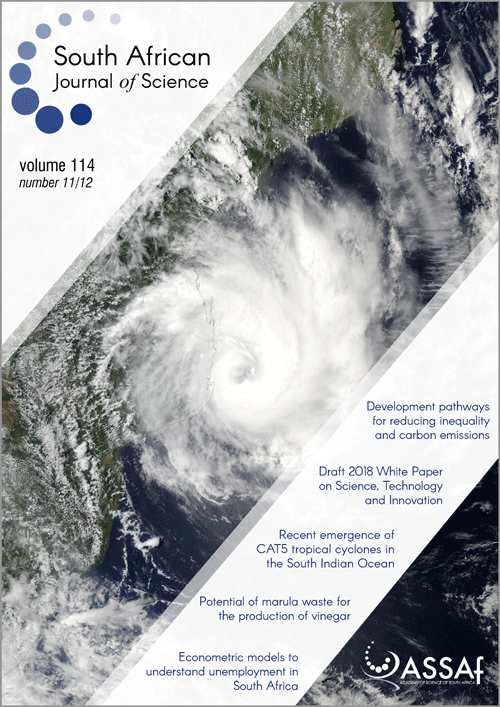 About the cover:
Tropical cyclone Dineo – a CAT1 storm – just off the coast of Mozambique on 15 February 2017 at 6:15 a.m. EST (1115 UTC), captured by NASA's Aqua satellite (image credit: NASA Goddard MODIS Rapid Response Team).  Fitchett explores the recent emergence of CAT5 tropical cyclones in the South Indian Ocean.
Full online issue available here.