Vol. 119 No. 9/10 (2023)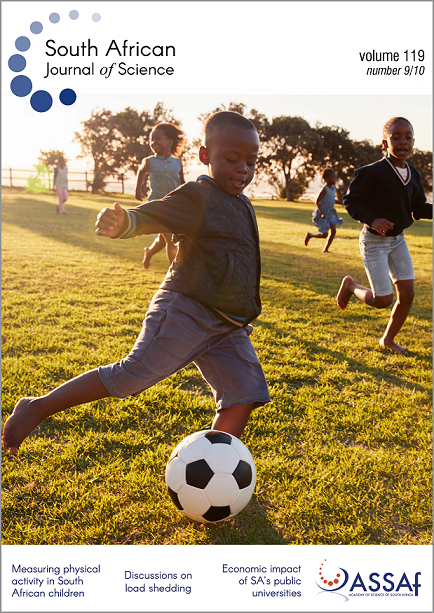 South African children playing. Physical activity has positive effects on cardiovascular health that can be observed already in childhood. In their Research Article, Arnaiz and colleagues compare two methods to assess physical activity levels in children in Gqeberha, South Africa. And in their Commentary, Breet and colleagues reveal that South African children are wearing school shoes that do not properly fit as they are not designed to fit the unique foot shape of habitually barefoot South African children.
Full online issue available here.