Vol. 115 No. 11/12 (2019)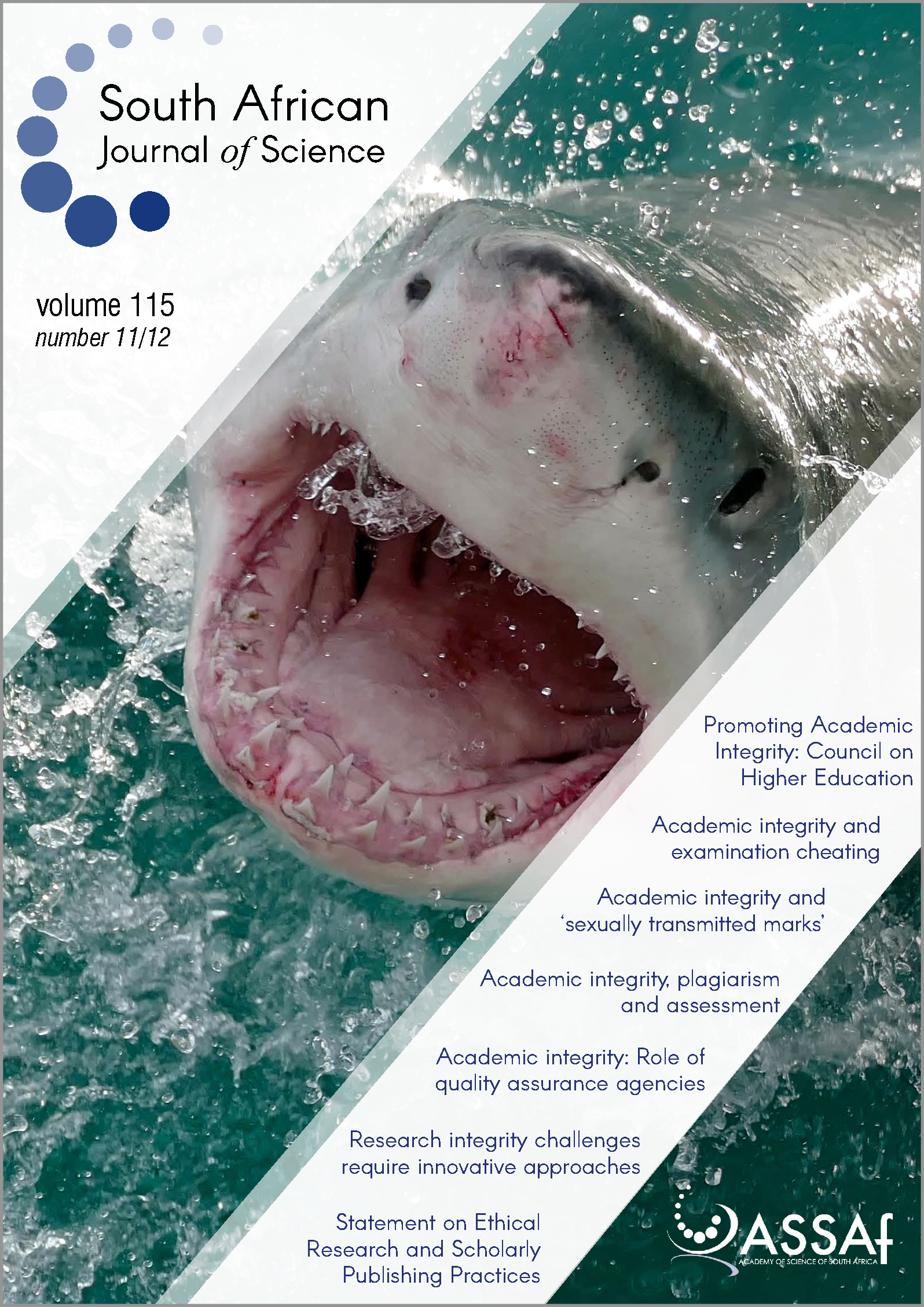 About the cover:
A white shark (Carcharodon carcharias) in Gansbaai, South Africa (photo: Bernard DUPONT, flickr, CC-BY-SA). In this issue, Gennari, Morse and colleagues investigate the antibiotic sensitivity of bacteria isolated from the oral cavities of white sharks.
Other articles in this issue explore a different kind of predator – an academic predator – how to identify them and to protect academic integrity from becoming their victim. This themed issue on Promoting Academic Integrity emanates from the 2019 Conference of the Council on Higher Education and its publication is sponsored by the Council on Higher Education.
Full online issue available here.