Call for papers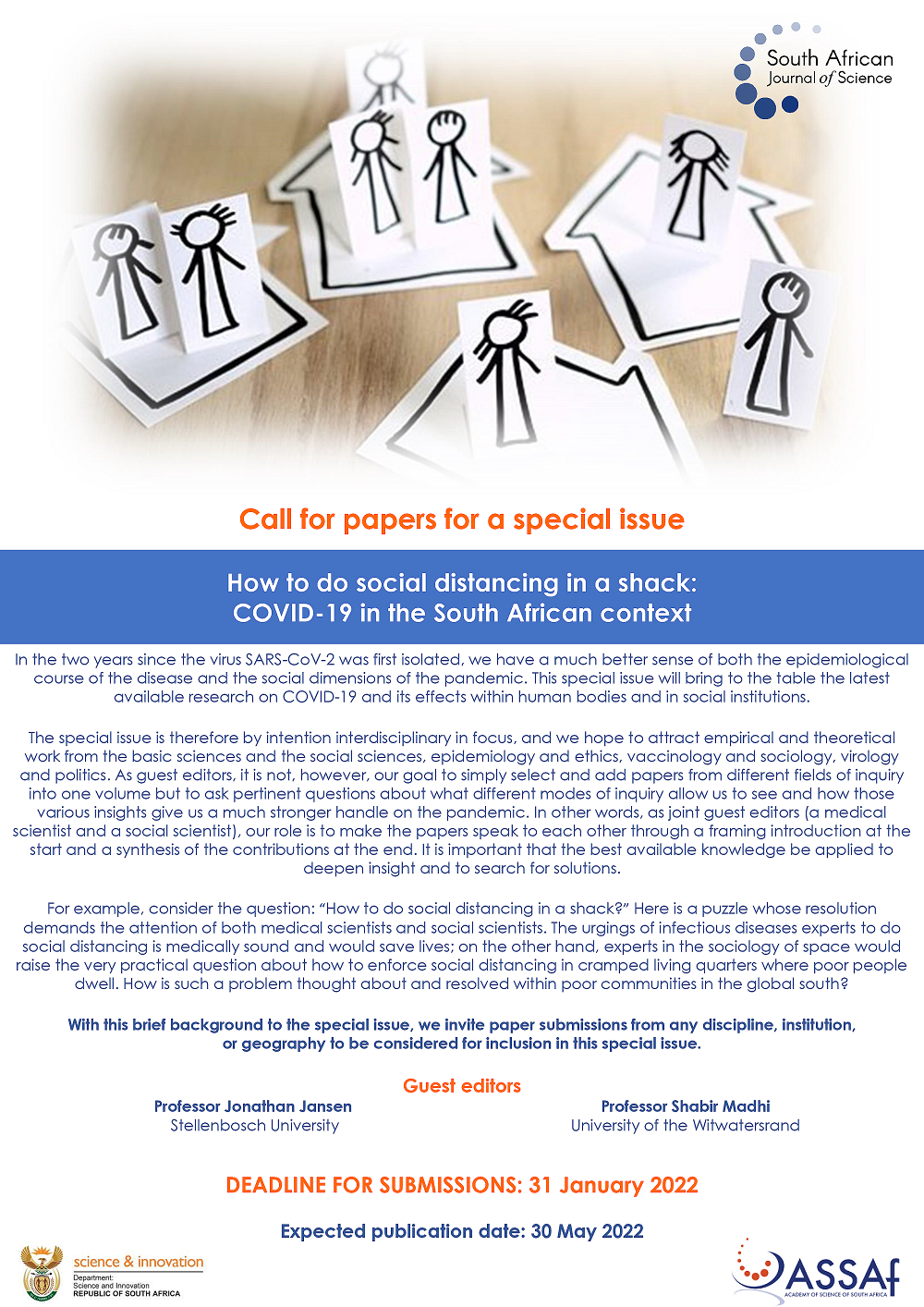 Before you submit your article, please ensure that:
To submit your article:
Go to https://www.sajs.co.za/about/submissions and follow the instructions for submission.
In 'Step 1: Start', under 'Comments to the Editor', please indicate that your submission is for consideration for the special issue on 'How to do social distancing in a shack: COVID-19 in the South African context'.
Follow the remaining steps for submission.